ALIGNMENT SERVICES
Wheel alignments are critical for safe vehicle operation and optimized fuel economy. ARS uses a state-of-the art Hunter alignment system for accurate wheel alignments. Alignments are recommended during installation of new tires or if wheel/suspension components were damaged during a collision.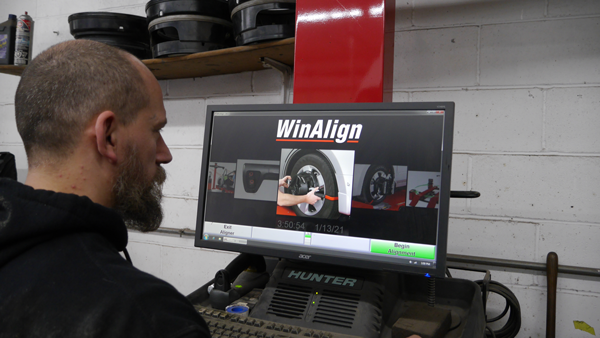 Our alignment services include:
Alignment
Wheel alignment (or simply alignment) is standard car maintenance that involves adjusting the angles of the wheels so that they are set to the manufacturer's specifications. The main purpose is to let the suspension and the steering systems operate at their desired angles - this reduces tire wear. Alignment is a complicated process and not all mechanics get it right. To have experts handle your car's alignment, visit ARS Automotive.